HEAR ARE THE FIRST PIX OF THIS YEARS RALLY MORE WILL FOLLOW OVER THE NEXT FEW DAYS!
This years rally was a great success with over 275 people passing through the doors over the weekend,and they were all kept well entertained by both the DJ'S and the band Skunk!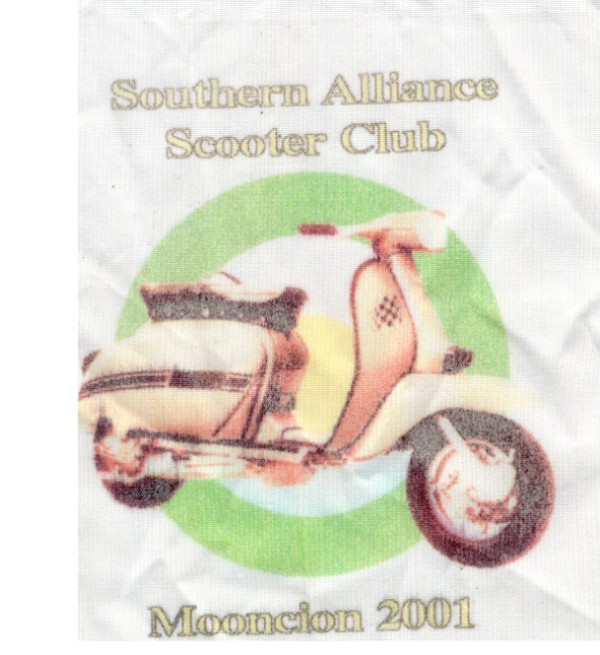 This years patch!
According to this year's patch the rally was held in MooncIon. ( nice one Don!!)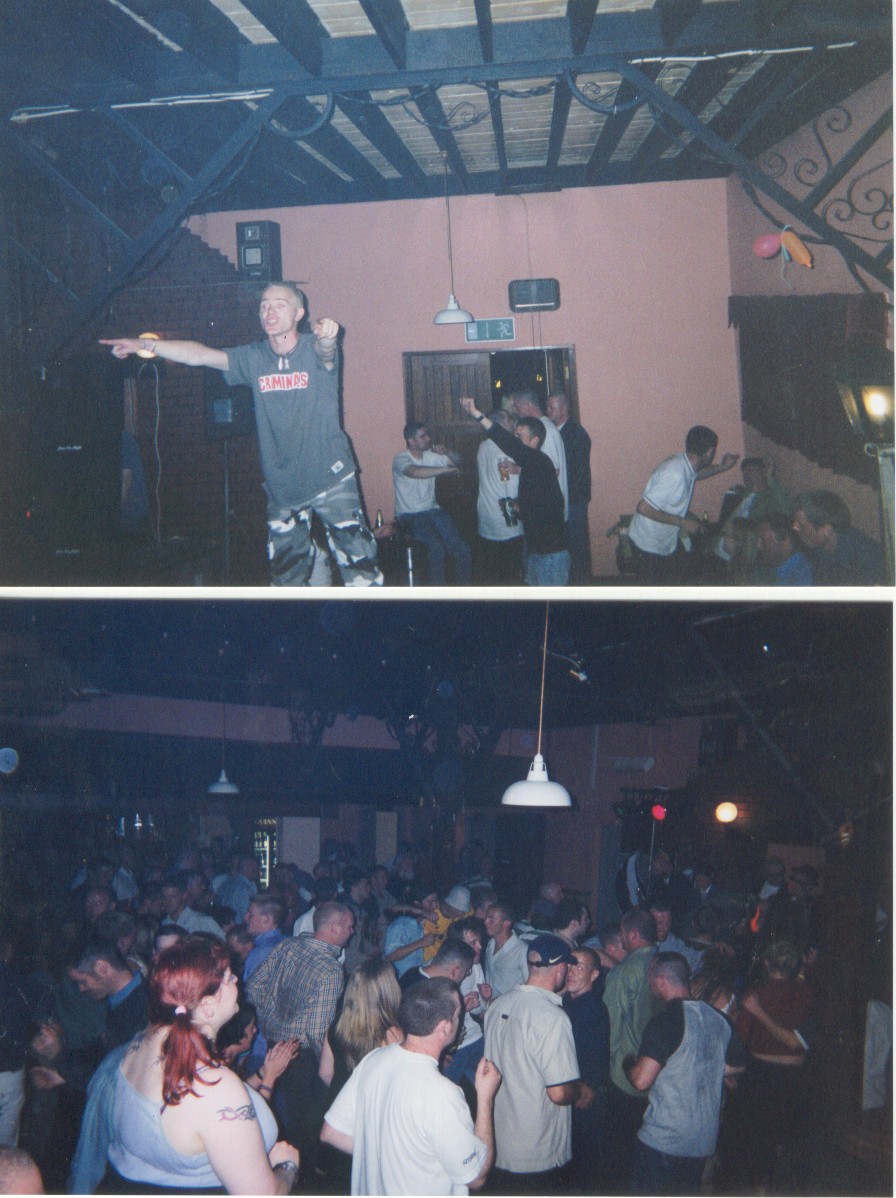 Barry conducts the crowd
Baz gets in to the party spirit,while the packed dancefloor heaves to exceleent sound of skunk!
Some of the faces!
Kate and pete who traveled from the U.K.for the weekend,they enjoyed their selves so much they presented the club with a bottle of apple schnapps (which last all of 5 minutes,and very nice it was too).and Hoppy enjoying a beer with Cathal and Daniel from the Carlow Jaguars (thanx for the hat Dougal).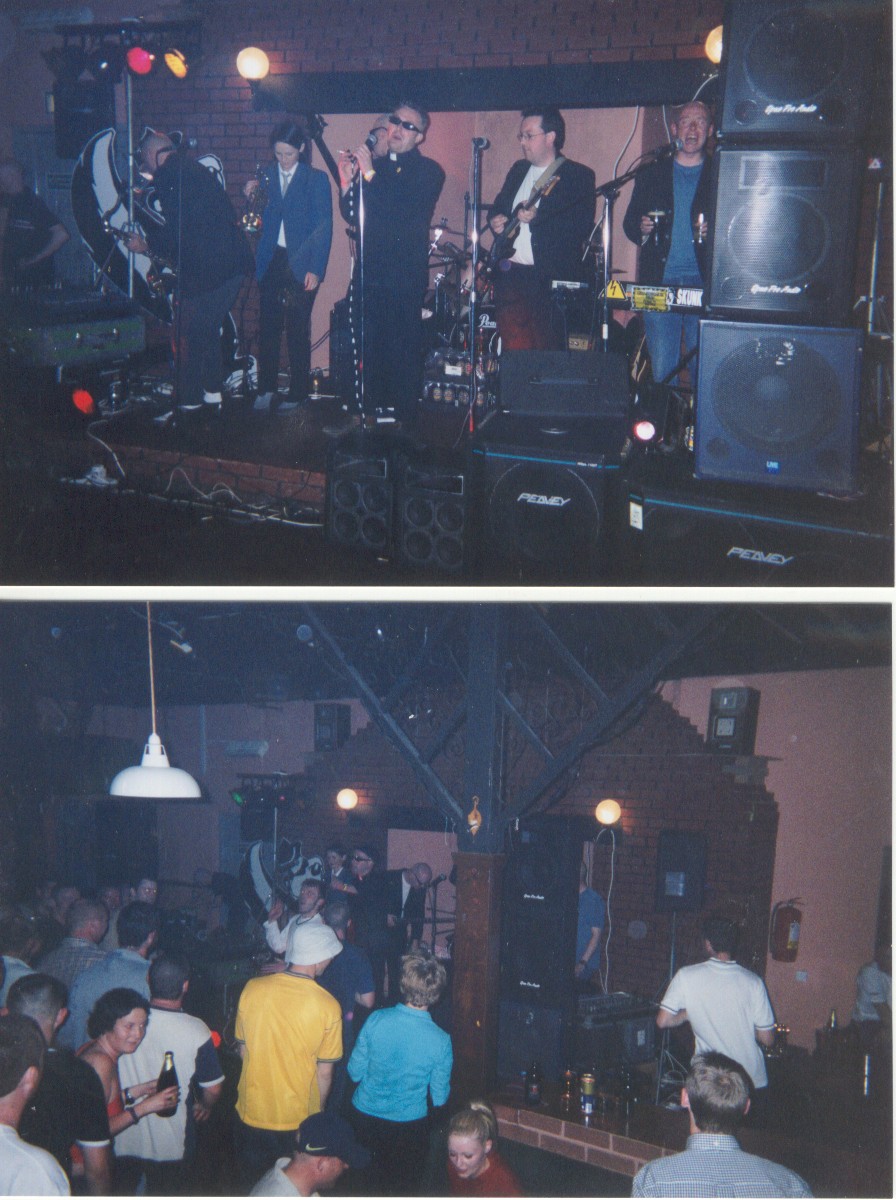 Ranking and skanking!!
SKUNK from Waterford who had the floor full all the way through there 2 hours set with a mixture of classic ska and orignal material if you get a chance to see them don't pass it up.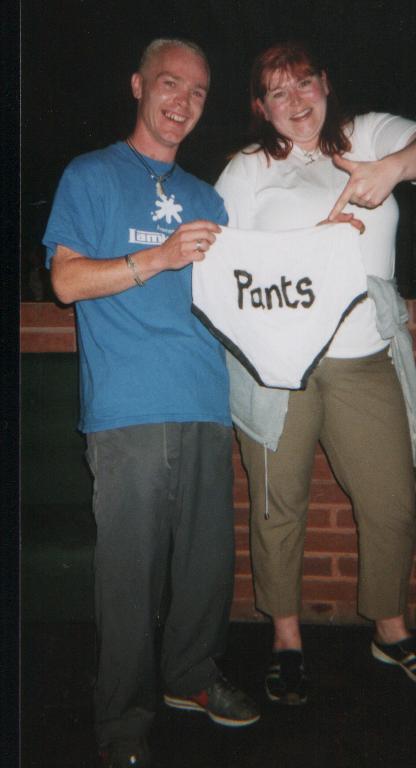 Baz with a big pair of Y-Fronts ( and Kate from Wales )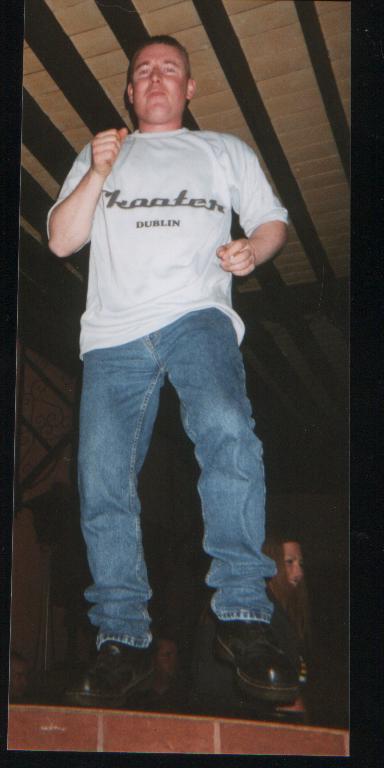 Noel from Dublin getting into it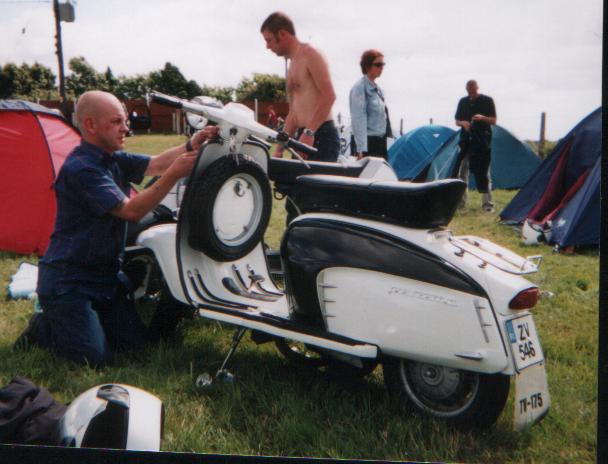 Macky and his TV
Macky polishing his TV for the custom show. (he didnt win!)